Thanksgiving Cocktail Punch Bowl
.
The perfect drink to serve your Thanksgiving crowd.
Have you been in search for the most perfect drink to serve at your Thanksgiving dinner party? Then you've come to the right place! Not only does this punch bowl turn your Thanksgiving dinner into a real feast, it contains all the warming fall flavors to complement any typical Thanksgiving dish.

When to enjoy & pair with
This festive cocktail punch bowl is best served during Thanksgiving dinner. Just be careful with that one friend who always ends up with a few too many, because this cocktail is just too good to be true!
Recipe breakdown
(8-10 servings)
2 bottles of your favorite Red Wine
4 cups (950 ml) of Ginger Ale
3 cups (700 ml) of Cranberry Juice
2/3 cup (160 ml) of Fireball


2/3 cup (160 ml) of

Whiskey

2 cups (200 gr) of

Frozen Cranberries
For garnish
1 Orange, slice for garnish
1 Apple, cut into thin slices
Cocktail preparation
Add all the ingredients in one large punch bowl and stir together
Add a punch bowl ladle or a soup-serving ladle and let everyone serve their own drinks

Happy Thanksgiving!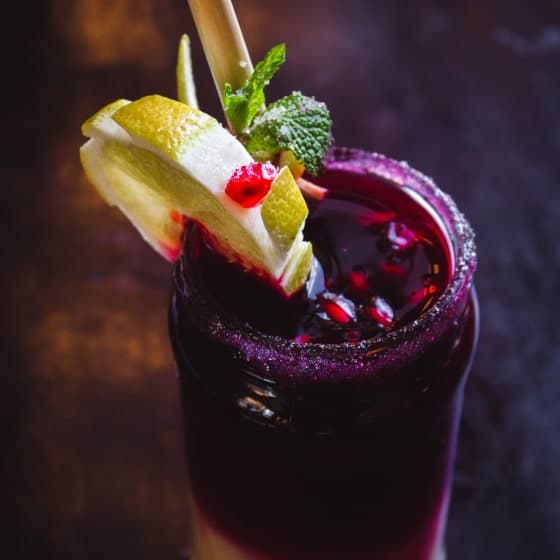 Let's stay in touch
For more delicious cocktail recipes and other cool stuff.